Double Access or Driveway Gate 16 feet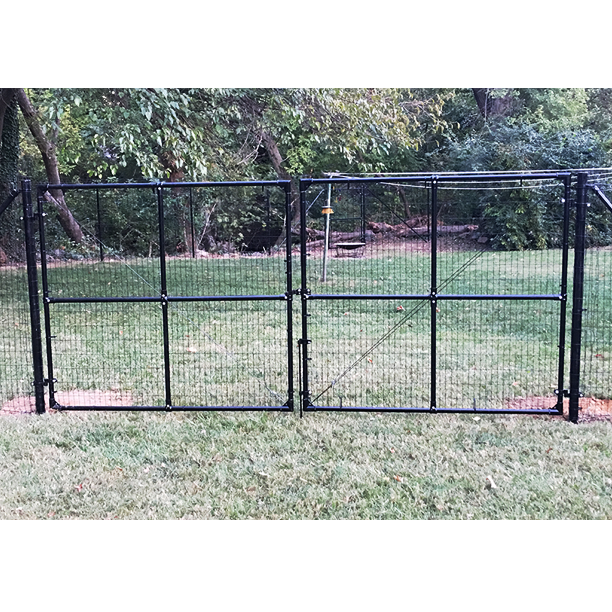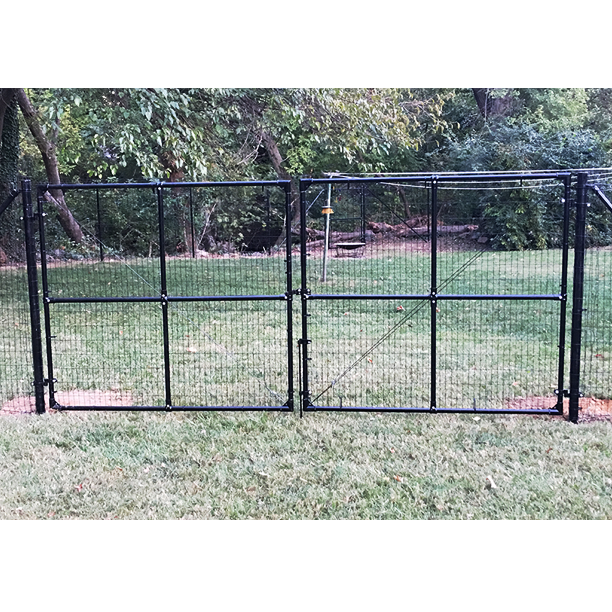 Double Access or Driveway Gate 16 feet
Our double access or driveway gate is used to cover openings from 10 feet to 16 feet wide.
Double gate kit includes:
1 3/8 inch 17 gauge black pipe gate frame (includes all necessary hardware and all horizontal and vertical pipes to complete gates)

2–9 foot x 2.5 inch ss20 black metal gate posts with caps

2–5 foot ss20 reverse sleeves (fits inside gate post)

2–9 foot x 1 3/8 inch side black metal brace pipe

4–1 3/8 inch brace cups

4 hinges

2 latches

4 leveling cables with turn buckles and 2 large gripples

6–2 1/2 inch black brace bands with 6–2 3/4 inch x 5/16 inch black eye bolts

4 self-sealing screws

50 self-locking ties

cane bolt
*Fence to cover gate is not included.

HEIGHT GUIDE:
54 inch gate works with 5 foot fence.

66 inch gate works with 6 foot fence.

78 inch gate works with 7 foot fence.

90 inch gate works with 8 foot fence.
Please contact us directly for custom gate heights.